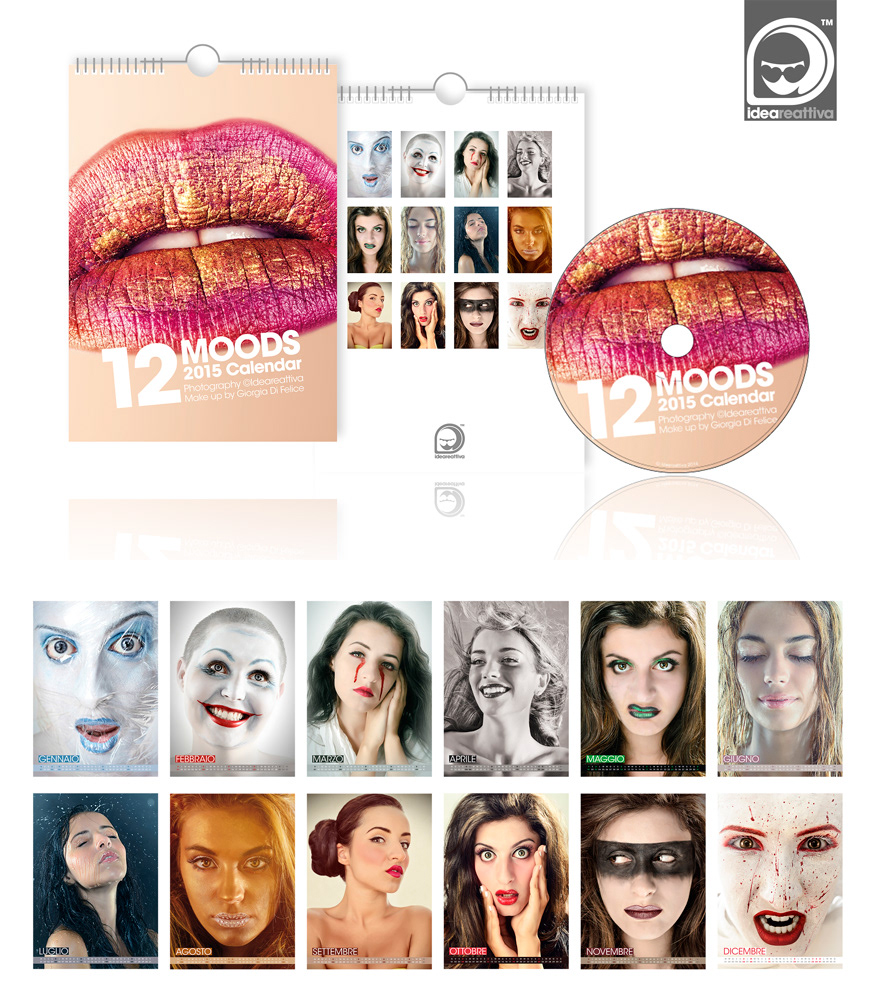 The 2015 Calendar is finally online!
The new calendar's title is 12MOODS
The photos are esclusively focused on models' faces and their expressions emphasized with the make up.
 
For each month is associated with a mood:
- January: panic
- February: madness
- March: pain
- April: funny
- May: dislike
- June: relax
- July: sensual
- August: vain
- September: flirt
- October: surprise
- November: suspect
- December: anger
I sincerely thank all the models who participated: Giorgia, Caterina, and new entry Monika and Cristiana.
A special thanks to my sister, Giorgia Di Felice, who has been an excellent make-up artist.
The calendar is available for purchase from the month of December 2015 in the commercial version on Deviantart : http://www.ideareattiva.deviantart.com/prints/
For those interested in the "deluxe" version printed in A3 size, please contact me.
The individual pictures can already be purchased here: http://it.fotolia.com/p/200545108
   Camera: Nikon D800
   Lenses: Nikon 85mm. f/1.4 G - Nikon 60mm. micro f/2.8G - Nikon 70-200mm. VRII f/2.8 G
   Concept, shooting, editing: Ideareattiva
   Graphic (cover and calendar): Ideareattiva
   MUA: Giorgia Di Felice
   Model: Caterina, Cristiana, Monika e Giorgia
Follow me on Behance: www.behance.net/ideareattiva
Follow me on Flickr: http://www.flickr.com/photos/ideareattiva
You can purchase my photos here or: http://it.fotolia.com/p/200545108
©Ideareattiva


www.ideareattiva.com